Many types of photography involve taking photos of human subjects. This, therefore, means that if you are a photographer, at some point, you might have an issue of how to find models for photography.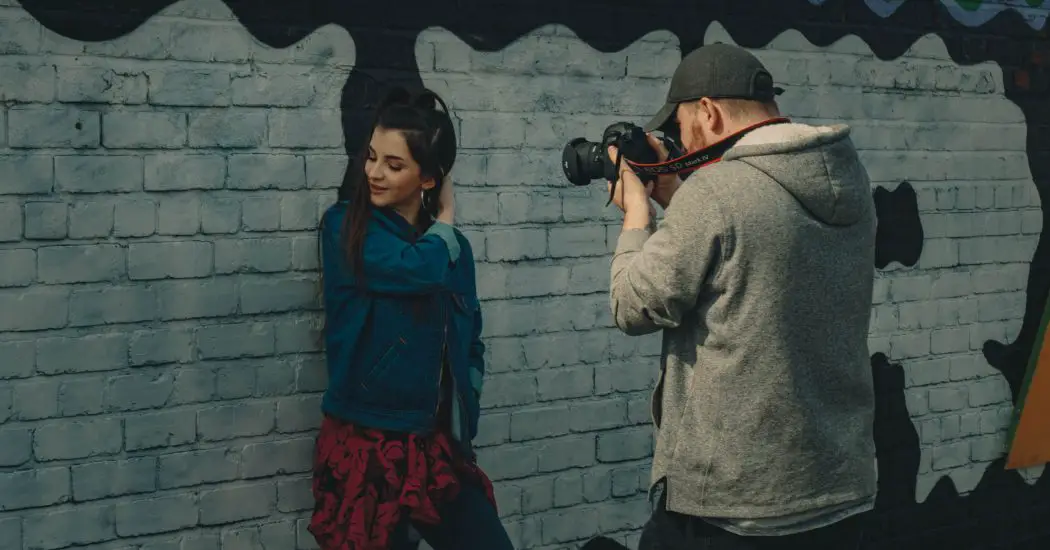 Of course, photographers who have been in the business for a long time will hardly have a problem finding models, the network they have built over the years should be able to take care of that.
So, the tips we will be giving here are for photographers who are at the beginning stages of their careers and are looking to build a good portfolio.
But before you go on your search for a model, there are a few things you would have to take into consideration first.
Things to Consider Before Searching For Models For Photography
Consider the following when searching for models for a photoshoot:
i. Budget

ii. The nature of the shoot

iii. What do you need the photos for?
Budget
This is probably the biggest constraint that faces many beginner photographers. Good models aren't cheap. So, except you are a rich kid or you have other sources of income, you would have to pay close attention to what your pocket is saying.
How much are you willing to invest in the photoshoot? How much of that budget will be going to the models? After renting the necessary equipment you do not have, will you have money left to pay the models?
These are some of the very important questions that need to be asked before you go on your model-hunt. The answers to those questions will give you an insight into how you can find models for your photography.
PS: speaking of equipment, if you do not have a camera and a looking to rent or purchase one for your upcoming shoot, check out these reviews of some of the best budget friendly DSLR cameras in the market. They should help you make a good choice.
---
The Nature Of The Shoot
If what you need is just a couple good looking people to wear some clothes and strike a pose for you, then that will surely not be too difficult to get.
Well, at least, not as difficult as when you have specific things you would require that the models possess to qualify for the shoot.
Also, what type of photography shoot are you looking to do? For example, as you would know, not many people (who aren't professional models) will be willing to do boudoir shoots.
---
What Do You Need The Photos For?
This is another very important thing to consider before you even start trying to find models for photography. 
Are you looking to take photos for a school project? Or will the photos just be going on social media? Or will they be going on billboards or magazines?
Answering these questions will give you an idea as to what to look for in your model. For example, you can work around shooting with novices if you are shooting for a school project.
However, if you are aiming to get your photos on the cover of magazines or you will be making submissions for a big photography competition, then you would need people who know are, at least, a bit familiar with the modeling industry.
PS: because of this issue of where the photos will be used and what they will be used for, we will advise that you sign a model release form with your model.
This is so that you have the rights to use the photos wherever you want without any trouble at the moment or later in the future.
How to Find Models For Photography?
Below is a list of the right places to look for models for a photoshoot:
1. Instagram

2. Friends and family

3. Friends of friends

4. Modeling agencies

5. Fellow photographers

6. Strangers

7. You!
1. Instagram
We all know it is the age of social media, and over the years, Instagram has proven to be the LinkedIn for models, photographers, and their employers.
Whatever type of shoot you are looking to do, there is a huge chance that there is a model on Instagram who will be willing to work with you. 
So, go on Instagram and put up a "call for models" post containing details about your shoot. We would advise that you be specific and precise about what your shoot will be about.
Also, specify if you are looking for models who will volunteer to work for free or if they will be remunerated for their services.
If you don't have that much reach and are scared that your posts might not get to the right people, you could also go out and search for the models yourself and hit them up.
Hashtags are a good way to find what you are looking for on Instagram. So, you can search using hashtags that relate to models, photography, art, and other related things and just see what pops up.
Twitter and Facebook are also good places to put up your call for models, but of course, they are not as effective as Instagram.
---
2. Friends & Family
Look around you, there ought to be one or two good looking people you know who will be willing to help you with your shoot.
If the nature of your shoot is not one that is so complicated, then your friends and relatives could very well do the job, even if they do not have dreams of being models.
For example, if the type of photoshoot you are looking to do is portrait photography, how unfit to be your subject can your friends really be?
Friends and family could really save the day if you are working with a very tight budget. So, don't totally neglect them. 
---
3. Friends Of Friends
So, if your friends and relatives don't exactly fit your requirements, they could have a friend or relative who does, so ask them.
Talk to your friends about your upcoming shoot and share the idea of the shoot with them, they just might have the model you are looking for.
And well, even if they don't, they could also join you in looking for, and of course, there is a higher chance of you finding the right person when your friends join you in the search.
So, try and convince your folks to help you talk to their friends about it or even put it up on their social media timelines. They could end up being the agent you never knew you had all along.
---
4. Modeling Agencies
If you don't want to use your friends as your agents, or perhaps you tried and it didn't yield any good results, then you could try hiring the services of an actual agent.
This is actually one of the most effective ways to find models for photography. These agencies usually have a number of models signed under them. So, getting you one who suits your requirements won't be much of a hassle for them.
If you live in a major city, then there are surely a couple of modeling agencies around you. But well, Google is a very good way to find the closest agency to you. 
Anyway, you should know that contacting an agency automatically means that you are ready to pay your model. Do not contact an agency hoping to get a model who will agree to shoot with you for free.
---
5. Fellow Photographers
Other (more experienced) photographers are also a great medium to find the model you need. They have probably worked with a lot of models in the past, one of whom would fit the requirements for your intended shoot. 
So, reach out to fellow photographers and share the idea of your shoot with them. Even if they don't link you up with the model you need, they might be able to help with more specific tips on how to scout for one.
In addition to that, you could also reach out to promoters, influencers, makeup artists, and other people you know have regular contacts with models. They could be of help.
---
6. Strangers
This may not seem like the best advice but it really is a good and very economical way to find a model for your next shoot.
You could literally do your scouting on the streets, on busy roads, at events, parks, hangouts, anywhere.
You are the photographer, and you have a mental picture of what you are looking for; if you see a person that matches that description you have in your head, then why not just walk up to that person?   
The worst case scenario is that the person turns you down, so what?! You move on and politely ask the next person. You keep doing that until you find someone who is willing to shoot with you.
At the end of the day, your photoshoot is business, and we do business with strangers every day, so, what makes this one any different?
So, don't be shy, don't be anxious, don't overthink it. Just walk up to your potential model, and as they say, shoot your shot.
---
7. You!
Now, who says that you cannot be the model in your own shoot? You are the one with the clearest vision of what you want to achieve, so, why not just go ahead and shoot yourself?
You might need some assistance with handling the camera, but you get to set the exposure, the ISO, and pretty much have everything set just the way you want it. Your assistant just has to hit the shutter button when they have to.
Being the model in your own shoot might not be the easiest, because as a photographer, you might feel more comfortable behind the camera than in front of it. But maybe it is time to challenge yourself.
If you check some boxes on your requirement list, it might be a good idea to go ahead with it.
And of course, we don't have to tell you that this is your most economical option.
A Few Things You Need Know About Working With Models
Take note of the following when working with models:
i. Model Release Forms

ii. Location

iii. Music
Model Release Forms
We mentioned this earlier in this article. No matter how small scale your intended shoot is, we advise that you and the model sign some paperwork.
This document will grant you the rights to use the images from the shoot however you deem fit.
This is necessary because those photos are the model's personal data, and if nothing was signed before the shoot, later in the future, they could stop you from using those photos of them you took or even ask you to take them down if you have already published them.
---
 Location
If you are going to hire a stranger to model for you, try as much as possible not to pick a location so close to where you live. And of course, do not even think about using your house as a studio.
You don't know these people, so, it is definitely not safe to invite them to your house. If you do not yet have a studio, then try renting one, or you could ask your photographer friends to let you use theirs.
If you must shoot in your house, then stick to using your relatives, friends, or yourself as your model.
---
Music
Music usually helps models get in the right mood to strike the best poses. So, when in doubt, play some music.
You could ask them for their favorite songs or their favorite artiste and play something from them. Or you could create a playlist that you know will match the mood of your shoot.
Check out these other great articles from our archives…
Stay In Touch
After a successful shoot, it is important that you stay in touch with your model, that is how networks are created.
If you both enjoyed working together, then you could do it again some other time. They could also help you to find models for your next shoot or refer you to clients who are ready to pay for your awesome services.
So, now that you know how to find models for photography, go on and get that model you need and have your shoot!
If you have more tips on how to find models, please feel free to leave us a comment below.
---
How to Find Models For Photography – Related FAQs
---
How Do You Ask for a Photoshoot?
The best way to ask a model for a photoshoot is to approach the individual with an offer. Present the proposal, explain the terms and make the model understand that both parties will benefit. This will stir up a conversation and the model gets to give an immediate and favorable reply.
Additionally, act professionally. During photo shoots, models tend to draw strength from the calm and confident demeanor of the photographer. If the photographer works less professionally, there is a possibility that the photographs will not come out as expected.
---
Can You be a 5'2 Model?
A person measuring 5'2 can be a model. There are several modelling jobs that a petite model can take. Since they do not meet the high fashion industry requirements, smaller modeling agencies look for petite individuals to take the modeling roles.
5'2 (Petite) models are highly sought after for parts modeling because their feet and hands are usually more attractive than those of taller models. So, as long as the requirements are met, getting modeling roles in the petite fashion industry should not be difficult.
---
Can You Model at 16?
Fashion models usually start at sixteen years. Although the industry requires models to be between ages sixteen and twenty-one, they are generally supportive of younger models. As long as all the requirements are met, young models have a shot at getting scouted.
However, it is advised that young models get an agent, a reputable agency or a lawyer to represent them when a modeling contract is to be signed. This way, the models are more involved and understand the conditions of service.
---
Why are Models so Skinny?
Models are skinny because the fashion industry demands it. The industry requires that runway models are between sizes 0 to 2 and to achieve this; models are advised to go through rigorous exercises and healthy dieting by limiting their sugar and protein intake.
However, because of the competition in the industry, models struggle to keep their weight. As a result, some models suffer from eating disorders and chronic illnesses, and this can contribute to severe weight loss and the sullen look they are observed to have.
---
Why do models not smile?
Runway models do not smile because it may shift the attention of the audience from the dress to the model. Every fashion show aims to showcase the work of a designer and the figure putting on the clothes is given a task to exude an aura that portrays the personality of the designer.
Since models are chosen for their ability to remain expressionless, their body shape that shows the cuts and drapes of a dress, smiling would only be unreasonable.
---
How do Models Pose?
The striking pose for a model is to stretch out the neck, tip the chin downward, part the lips to about a centimeter and then follow the photographer's instructions. Since the aim of the photoshoot is to look as slim and stretched out as possible, stretching the neck, angling the legs and raising the shoulders is a no-brainer.
Parting the lips add a neutral and more natural look to the photograph and since the jawline appears to be clenched when the mouth is closed, parting them slightly releases the pressure.