If your iPhone camera is pulsing, you're likely frustrated and searching for a solution. Luckily, you've come to the right place. This guide will walk you through the process of fixing this common issue step-by-step.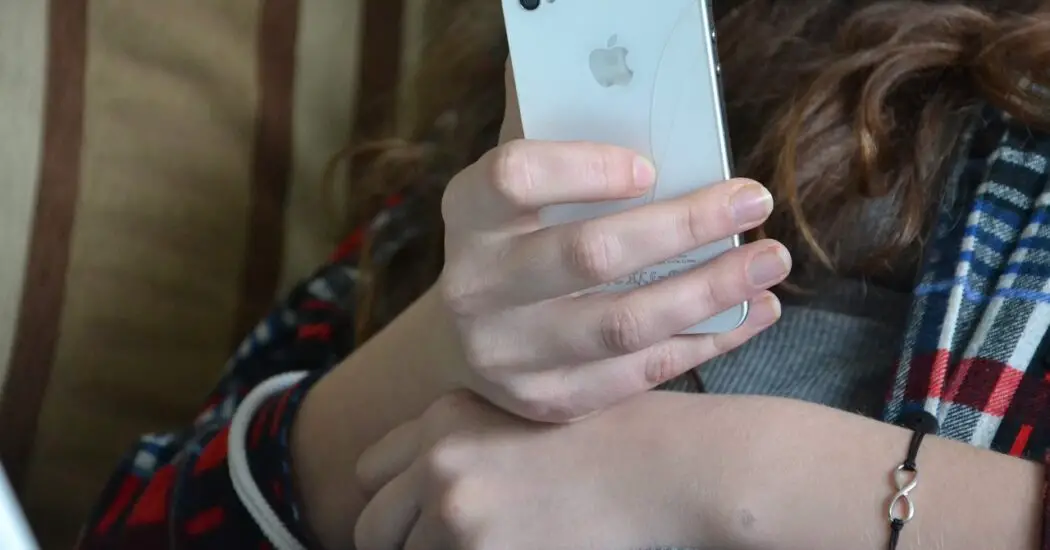 Why Your iPhone Camera is Pulsing
When your iPhone camera starts to pulse, it can be both surprising and frustrating. Pulsing can manifest as quick changes in focus, unwanted zooming, or shifts in lighting. But why does this happen? The reasons can vary widely and may include software glitches, outdated settings, or even hardware issues.
Understanding the underlying cause is critical to effectively resolving the problem. If the pulsing issue has recently started, consider if you have installed a new app that uses the camera, as some apps can interfere with camera functionality.
iPhone Camera is Pulsing – How to Fix
Now that you know the possible reason why your iPhone camera is pulsing, let's get into how to fix it…
Restart Your iPhone
If you're dealing with a pulsing iPhone camera, the most straightforward and often effective first step is to restart your device. A restart can clear the phone's memory and may eliminate the bug causing the pulsing. Here's how to do it:
Hold Down Buttons: Hold down the power button along with either the volume up or volume down button. For iPhones without a physical home button, the volume and side buttons serve this purpose.
Slide to Power Off: After holding down the buttons, a slider saying "Slide to Power Off" will appear on your screen. Slide this from left to right to turn off your iPhone.
Wait: After your device is powered down, wait for about 30 seconds to ensure it is fully off.
Restart: Finally, to restart your device, hold down the power button until you see the Apple logo. Release the power button and wait for your iPhone to finish restarting.
By doing this, you're giving your iPhone a fresh start, and this might resolve the iPhone camera pulsing issue.
Update iOS
Operating systems aren't perfect, and over time, bugs and issues may arise that can affect your device's performance, including causing your camera to pulse. One of the most effective ways to fix these glitches is to keep your iOS updated. Here's how:
Go to Settings: On your iPhone, tap on the Settings app, typically represented by a gear icon.
General Tab: Scroll down until you find the "General" tab, then tap on it.
Software Update: Inside the "General" settings, you'll find an option that says "Software Update." Tap on it.
Check for Update: Your phone will automatically check if there's a software update available. If there is, you'll see an option to "Download and Install."
Install: If an update is available, tap on "Download and Install." You'll need to be connected to Wi-Fi, and your phone should be charged or connected to a charger.
Follow On-Screen Instructions: Follow any additional on-screen prompts to complete the update process. Your phone may restart once or twice during this process.
Read more iPhone camera topics here – iPhone Camera: How To, Problems & Solutions
Reset All Settings
If you've tried restarting your iPhone and updating your iOS version, but the camera continues to pulse, the next step is to reset all the settings on your device. Resetting your iPhone's settings will revert all system settings to their default configurations, which can resolve glitches that are harder to pinpoint.
However, please note that this action will not erase your personal data, like photos or apps, but you will lose all your customized settings. Here's how to do it:
Open Settings: Tap on the Settings app on your iPhone's home screen. It's the one that looks like a gear.
Navigate to General: Scroll down in the Settings menu and select the "General" tab.
Locate Reset: In the General tab, scroll down to the bottom to find the "Reset" option. Tap on it.
Reset All Settings: Once inside the Reset menu, you will see multiple options. Tap the one that says "Reset All Settings."
Enter Passcode: You'll be prompted to enter your device's passcode to confirm the action.
Confirm Reset: A dialog box will appear to ensure you want to reset all settings. Confirm by tapping "Reset All Settings" again.
Your iPhone will restart, and all system settings will return to their defaults. After this, check if the issue with the camera pulsing is resolved.
Check for Physical Damage
Sometimes software solutions can't fix a problem that is rooted in physical damage. If you've followed the above steps and your iPhone camera still pulsates, it's wise to check for any signs of physical damage. Look for cracks, smudges, or debris that may be obstructing the camera lens.
Inspect the Lens: Carefully examine the camera lens for any cracks or scratches. Use a soft, lint-free cloth to wipe away any fingerprints or smudges.
Check Camera Cover: If you're using a phone case or lens cover, remove it to make sure it's not causing the issue.
Seek Professional Help: If you notice physical damage, it's advisable not to try fixing it yourself as you could make the problem worse. Consult Apple Support or an authorized service center for professional assistance.
Visit an Apple Store
If none of the steps resolve the issue and your iPhone camera continues to pulse, then the problem might be more serious and could be hardware-related. In such instances, your best course of action is to seek professional assistance from an Apple Store. Here's what to do:
Book an Appointment: It's advisable to book an appointment online through the Apple Support website to avoid long waiting times.
Prepare Your Device: Before your appointment, make sure to back up your iPhone to iCloud or your computer, just in case.
Explain the Issue: When you arrive at the Apple Store, clearly explain the issue you're facing to the Genius Bar staff. They're trained to diagnose and resolve such issues efficiently.
Follow Recommendations: Based on their diagnosis, they'll offer you the best possible solution which might include software troubleshooting, hardware repair, or even a replacement.
Conclusion: iPhone Camera is Pulsing
Dealing with an iPhone camera that's pulsing can be frustrating, but following these methodical steps should help you resolve the issue. If the problem persists, professional help may be necessary.