Astak is a leading manufacturer and supplier of security cameras and accessories for homes, businesses, and public spaces. In this article, we will show you how to install an Astak wireless camera and maintain it.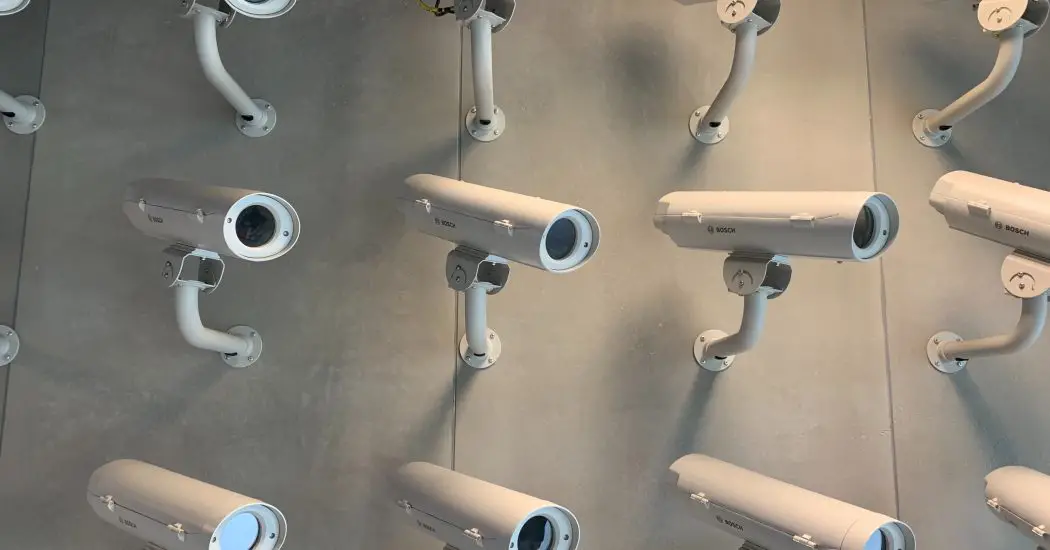 The brand offers a wide range of security products such as: network cameras, digital video recorders, wired cameras, automobile cameras, android devices, and lots more.
How to Install an Astak Camera 
To install the Astak CM 918T, Astak CM-818T or any other model, do the following:
i. To start with, fix the universal wall bracket that holds the camera in place.

ii. Connect the DC 8V 200mA power cable to the camera.

iii. Using an AV cord, connect the computer to the receiver. Note that the yellow AV cord is for the video while the red is for audio transmission.

iv. Connect the DC 8V 300mA power adapter to the receiver.

v. Turn on the switch and check the power indicator to see if it's working.

vi. Put on the television or computer and go to the AV mode.

vii. Open the channel list and choose the desired channel for the camera.

viii. Now, mount the camera on the wall bracket.

ix. Ensure that the receiver and camera are on the same channel. To do that, continuously press the designated channel button until the images are displayed on the computer monitor.
Note that the Astak camera software offers you four different channels to choose from, so there is no signal interference from devices around you.
Furthermore, to get the best effects, adjust the color, contrast, and brightness levels of your television or computer monitor. Also, the camera kit comes with a remote control that gives you access to the receiver from a 10 meters distance. But ensure you use only the recommended set of batteries and change them regularly.
How to Maintain Astak Security Cameras?
To maintain an Astak security camera, do the following:
i. Ensure the installation location is not well ventilated.

ii. Do not hit or shake the camera.

iii. The camera should not be placed close to magnetic objects.

iv. Do not expose the camera directly to sunlight.

v. Keep it free from water and dust. Hence, it should not be installed close to bathtubs, washbowls, kitchen sinks, or swimming pools.

vi. Ensure that the installation location is not prone to humidity and temperature changes.

vii. Avoid direct exposure to heat sources such as gas cookers, electric heaters, and stoves.

viii. Ensure that the camera is not installed close to harsh chemicals.

ix. Do not use the Astak wireless camera in a metal-enclosed environment like cabins and elevators because they may interfere with its signal reception.

x. Always disconnect the power adapter when the camera is not in use.

xi. If the camera becomes faulty, do not attempt to dismantle and repair it. Instead, engage the service of a technician, so that the problem may not aggravated.
Where Can an Astak Wireless Security Camera be Installed?
Astak wireless security cameras can be installed indoors and outdoors, depending on the security needs of the customer.

For residential, industrial or public buildings, ensure that the camera covers the front and back doors, as well as the windows. This is because household burglars usually break through those areas. Do not set up the Astak security cameras in places that may be blind spots for video and audio signals.
Before installing a security camera outdoors, one has to ensure that the camera is designed for all-weather. A network camera that cannot withstand heat, water, and corrosion should not be placed outside.
Also, ensure that the area one is installing a security network system is well-lit. Hence, any image captured or video recorded will be clear. In line with this, Astak thought it wise to add an infrared system to its cameras, so that they can work like night vision goggles.
What are the Features of an Astak Wireless Security Camera?
The following are the specifications of an Astak wireless security camera:
i. H.264 compressor

ii. Automatic white balance

iii. 30 FPS

iv. Audio input

v. HD resolution

vi. PTZ technology

vii. Edge recording
H.264 Video Compressor
To begin with, the Astak wireless camera features an H.264 video compressor that creates high-quality videos at minimal bit rates without compromising on the design complexity. The H.264 video compressor is also known as Advanced Video Coding (AVC). You will find the video compression software quite useful when the Astak security camera has limited storage and bandwidth.
Additionally, the AVC system works by capturing several frames and then analyzing them as a group to remove duplicate content without altering the frame. Always go for security cameras with AVC compression system instead of M-JPEG and MPEG-4, because it requires fewer storage units and offers higher video quality.
Automatic White Balance
The automatic white balance mode is another feature that makes the Astak security camera very sophisticated. Naturally, our eyes adapt to different lighting conditions by finding a balance between white and other colors.
Similarly, a security camera has to find a balance too. So if you have a camera with the automatic white balance mode, it will adjust all colors of a particular scene, using white as its reference point.
In light of the above, the Astak camera evaluates the total color spectrum of an image and produces a white balance as the best-fit. In simple terms, a camera with the white balance can automatically display the actual color of a scene even when there is no white in that scene.
Additionally, only a few security cameras can display the right color of images when capturing a poorly-lit environment. So what you get from security cameras without automatic white balance mode are somewhat green, orange, and blue casts, which are wrong.
---
30 FPS
To begin with, the frame rate or frames per second (FPS) of a security camera gives you an idea of how many frames it records in a second. The Astak wireless camera records up to 30 FPS, which means for every second, it records 30 frames. This is quite impressive, as it is the highest rate any security camera can attain.
Also, as a tip, the higher the frames per second, the higher the video quality. If you see a security camera with a 1-25 FPS rate, the chances are high that the videos recorded will appear choppy. That is why even televisions are equipped with a 30 FPS rate.
With the high frame rate of the Astak wireless camera, it's understandable that it's a bit pricey – after all, quality comes at a price.
Audio Input 
For a digital video recorder (DVR) to work, there has to be an audio input. You can connect microphones, whether inbuilt or not, to the audio input.
In addition, the Astak surveillance camera comes with a microphone, so you don't have to spend extra money. But you have to look for an appropriate location to place it.
Usually, an indoor security camera will be mounted on a somewhat hidden location. But that's not the case for microphones, because objects may cause sound interference with the hidden microphone. So even while you attempt to hide it from plain sight, do not overdo it.
Also, do not forget to put legal considerations into account before you setup an audio recorder in your property, whether built-in or not. While some states prohibit it, others have strict guidelines for using it.
HD Resolution 
The Astak security camera is equipped with a high definition (HD) mode that captures images and records videos in a clearer and more detailed way than regular cameras.
Peradventure you have a security camera that's not high definition, all hope is not lost because you can include high definition resolution to your security camera by engaging the services of a digital security expert.
Additionally, whenever you see a video quality depicted as 480p, 720p, 1080p, or an image with a resolution of 1920 x 1080 pixels or 1280 x 720 pixels, it means that the video or image is in high definition quality.
Furthermore, the facial recognition feature of the Astak surveillance system takes into account the intensity and direction of light in determining the pixel size of an image. When the area is poorly-lit, the security camera, the quality of the image would not be exactly high.
In addition, high definition security cameras like the Astak network camera captures pictures in an aspect ratio of 16:9, which is a widescreen view. So you can monitor more areas in your property using fewer cameras than when you non-HD systems. And as such, you save money and time you would have spent on installation.
PTZ Technology 
Very few security systems are equipped with the pan-tilt-zoom (PTZ) feature; thankfully, the Astak security camera is one of them. Once you access this feature, you can pan, tilt, or zoom your camera to get a clearer view of events as they unfold.
Additionally, the pan-tilt-zoom action can be performed by using software provided by the manufacturer. Also, if you follow the instructions on the user manual, you will be able to operate the PTZ mode of the network camera without any hassle.
Another beautiful thing about the PTZ mode is that you can setup a delay-timer and program the software so that the system will immediately start turning and zooming in and out at a preset schedule.
For instance, if a person gains unauthorized access into your property and it's time for the PTZ mode to swing into action, it will zoom in on the person so long he is within its coverage. Let's go into more detail about the panning, tilting, and zooming process:

The Astak CM-818T pans or moves horizontally in the right and left direction, so you can get more extensive coverage of property. In fact, it can turn a full 360 degree, so nothing goes undetected.

To get an up and down coverage of your building, the Astak network camera tilts at a maximum angle of 180 degrees.

When the Astak network camera is programmed to zoom mode, its lens focal length changes to enable it to perform the zooming operation while still maintaining the quality of the image.
Also, you can adjust the depth of zoom to any degree you want, thanks to the Astak network camera software.
Edge Recording 
Edge recording is also known as onboard or local storage recording. You can store video recordings and captured images directly onto your Micro SD card rather than the network video recorder, which is the central storage unit for most security cameras including Astak.
The good thing about edge recording is that it allows any user to connect other devices to it for a smooth transfer of files. In addition, onboard recorders support motion-detection recording, so it starts recording once it notices any movement and ends when the movement stops. So if you are looking for a cheap alternative to massive storage units for your security camera, the edge recorder is your go-to option.
But the thing is, the storage space is not as large as you would have wanted it to be. It is no way near the capacity of a computer hard drive or network video recorder.
Video: Testing the Astak Camera
Check out this video to have an idea of how the Astak wireless camera…
Check out these interesting articles on our archive…
---
Conclusion 
To setup the different versions of the Astak network camera are quite similar. Start by fixing the universal wall bracket and then connect your computer or television to the receiver. After that, connect the power adapter to the receiver and check if it's working.
Then choose the desired channel for your camera. But ensure that the receiver and camera are on the same channel. Once you have done these, the Astak network camera is good to go! But also ensure that you maintain it regularly so that it does not become faulty in a short time.
---
How to Set Up Astak Wireless Camera – Related FAQs
---
What's the Difference between Surveillance Cameras and Security Cameras?
The difference between a surveillance camera and a security camera is that the latter designed to transmit signals from where it is mounted to a monitor situated at another location, while the former is designed to work on an IP network that links the camera to a designated location from a remote server.
Security cameras help to prevent theft by monitoring a household, while a surveillance camera is usually installed in public spaces to enhance safety and reduce crime rate.
---
How Far Can a Wireless Security Camera Transmit?
A high-end wireless camera can transmit signal to a maximum distance of 2000 feet in an open environment. In a closed area, the transmission range of the same camera is limited, depending on the interferences around the area.
Buildings, trees and other massive structures interfere with the signal of wireless security cameras, so a 500-feet designated camera may be able to cover only about 250 feet. Drywall, cubicles, glasses and windows cannot interfere with the signal transmission of a wireless security camera.
---
Do Security Cameras Record All the Time?
Most security cameras are designed to record all the time, by schedule or on motion, depending on which mode is convenient for the user. With this type of security camera, there is no need to get a separate motion detector because the DVR can determine if there is movement around the field-of-view of the camera.
This way, the security camera will only record if someone is in front of it. Hence, detecting an intruder will not require a user to look through tons of recordings before spotting the person.
---
How Long Do Batteries Last in Wireless Security Cameras?
The batteries in wireless security cameras are built to last at about one to three years, depending on the brand and functionality. Once these batteries are weak or dead, they can be replaced immediately. Most wireless security cameras are powered by Lithium-Ion batteries because they offer a stable power supply, but they die naturally after some time.
A Lithium-Ion battery will still die out eventually, even though it is not in use. So, buying a spare battery for a wireless security camera is not advisable.
---
Do Wireless Security Cameras Need to be Plugged in?
The wireless security cameras that are not battery-operated need to be plugged into a power outlet before they can function. An interrupted power supply needs to be available for the camera and the receiver of a wireless security system to function properly.
These security cameras that do not require batteries to operate are more expensive than the battery-operated ones, but that is largely because they are longer-lasting, more sophisticated and require no battery maintenance. The major disadvantage of an electrically powered security camera is that it will not work if there is no power supply.
---
Can I Install Security Cameras Myself?
Self-installation of security cameras is possible, if all the required tools are available and if the installer has hands-on experience with electrical devices. Most security camera manufacturers do not recommend self-installation because it is risky and may not be done properly. Nonetheless, they provide a user's guide on how to install and operate the security system.
To self install a security camera, the installer must be skilled in using wall drilling machines, as well as inserting and fastening screws and bolts.