With the rising rate of insecurity today, IP cameras have become an integral part of housing infrastructures. And so, a lot of persons want to know what an IP camera is?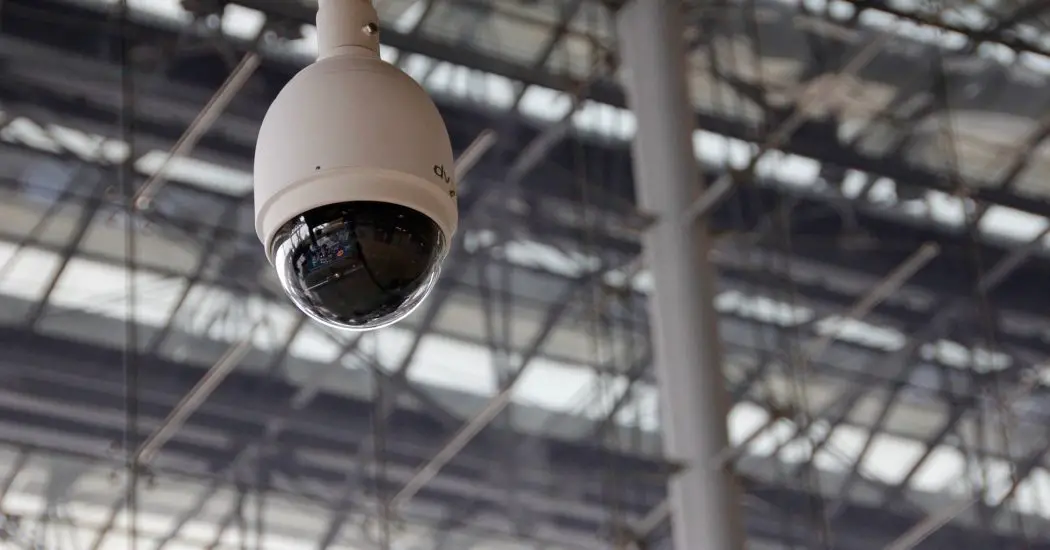 IP cameras are well sought after because of their high resolution, large digital storage and user-friendly control features. They are the biggest technological advancement in the camera world. In this article, we will tell you all you need to know about IP cameras. Let's dive in!
Brief Description of an IP Camera
IP camera or Internet Protocol camera is a digital device that captures and transmits video data over the internet or computer network system. IP cameras are installed in homes, vehicles, offices, hotels, and public spaces for surveillance.
IP cameras are equipped with built-in memory to help store data in video formats, unlike other surveillance devices that requires you to spend extra money on external storage. And you don't have to worry if you do not have local recording devices because you only need a local area network (LAN) to get your IP camera transmitting data.
How Does an IP Camera Work?
An IP camera works by collecting data in the form of videos, just like a digital camera, and transmits them to a storage device via the internet or local area network. This is the same way printers and scanners function.

If you want to install a sophisticated digital security system in a large property, you can synchronize several IP cameras or add one to an existing security system. You will be able to operate this system through a centralized software network. Hence, you can adequately monitor a property that's as large as a football stadium.
This video shows you how an IP camera operates. Check it out…

What are the Features of an IP Camera
The features of an IP camera include:
i. Cable

ii. Resolution

iii. Digital zoom
Let's expound on each feature…

i. Cable
Unlike most electronic devices, IP cameras do not come with power cords for powering them. So you have to spend extra cash to get a cable that is compatible with your monitoring device.
Most IP cameras are powered by standard network cables such as Cat 5 and Cat 6. You can also use an Ethernet switch if you think the standard cables are too costly. The cables of IP cameras go for half the price of closed-circuit television cameras.
ii. Resolution
The major reason why IP cameras stand out from the rest of the competition is because of their resolution. They have the highest resolution quality in the camera industry, so they provide more coverage and clarity than analog cameras.
Hence, installing just one IP camera will offer you the same view range of about six analog cameras. So even though they are slightly more expensive, you will be making a wise investment decision purchasing them.
iii. Digital Zoom
Another feature that makes an IP camera unique. With this feature, you can zoom in and out of a live or recorded video so you can view the image more clearly.
For investigative purposes, digital zoom will prove quite useful. Because IP cameras have high pixels, the quality of their images will be high, so you can even recognize faces in the dark.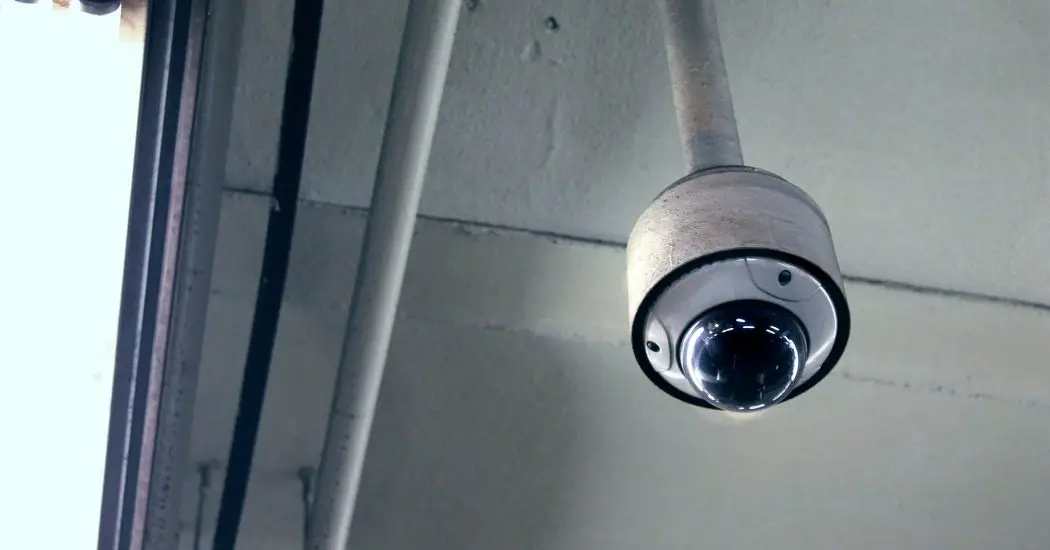 What to Consider Before Installing an IP Camera
Consider the following before installing an IP camera:
i. Seek expert advice

ii. Know what you need

iii. Draft out a detailrd security framework

i. Seek Expert Advice
You might have huge expectations before buying a particular brand of IP camera, but most times what you finally get is not exactly what you expected. So it's important you seek the opinions of digital security experts before settling for any IP camera.
The thing is, the advertisement of most IP camera brands is usually overhyped. So consult experts who will share their unbiased view on a particular IP camera. They will help you make informed decisions based on your security challenges.
ii. Know What You Need
IP cameras are sophisticated digital devices that come with tons of features and capabilities. However, some of these features may be unnecessary for you. For instance, some IP cameras are equipped with alarm systems and bells. These features may not be needed if the device is going to be installed on public spaces, as it may trigger off unnecessarily and disturb public peace.
iii. Draft Out a Detailed Security Framework
Before you install an IP camera in your home or office, it's important that you draft out a written policy and security framework that will iron out maintenance and video management issues.
Even though IP cameras last for a very long time, you still have to maintain and replace some parts as the need arises. Setting up IP cameras in public spaces will go with some form of regulations to avoid abuse.
What are the Benefits of Using IP Cameras?
Here are some of the benefits you will derive from using IP cameras:
i. High resolution

ii. Fewer cables

iii. Independent system

iv. Better security

v. Easy transmission

vi. Advanced digital signal processor
i. High Resolution
As we have mentioned earlier, internet protocol cameras offer the highest image resolution you can get from any type of camera. So, even if you search the market for the best analog technology that features AHD, 4K resolution, HD-CVI, and HD-TVI technology, it can't rival IP cameras.
The resolution of these security cameras is in megapixels, which makes their images clearer. However, we will advise you to internet protocol cameras that come with multiple video viewing platforms to avoid bandwidth problems. This way, all your videos will be recorded in high-quality. Plus, the size will be reduced, so you can transmit it over the internet quickly and without consuming your internet subscription.
ii. Fewer Cables
Another great thing about this type of security camera is that it comes with fewer cables compared to CCTV cameras. By simply connecting a cable, you can record and transmit data in form of images, videos, and audios.
You will really appreciate the fewer wires of these security cameras if you have endured the clumsiness and unattractiveness that comes in having many wires.
iii. Independent System
The beautiful thing about internet protocol cameras is that they can be operated individually and collectively if you install several cameras in different areas in your property.
You can view each camera without the help of NVR, because they are all connected to a central network over the internet. Furthermore, with the video streaming profile of an IP camera, you can access it remotely through your mobile phone or laptop.
However, we must point out that the resolution when viewing the camera through mobile phones is usually low.
iv. Better Security
Unlike most video surveillance systems, internet protocol cameras provide protection for your data through its data encryption software. This encryption software is as sophisticated as the ones used by banks. The data are password-protected and can be accessed through a server.
With this advanced security feature, you can rest assured that hackers won't be able to break into the system.
v. Easy Transmission
Thanks to the digital format of internet protocol cameras, you can easily transmit your security data over the internet or wireless networks. So you can keep an eye on your property anywhere you are in the world.
vi. Advanced Digital Signal Processor
A digital signal processor acts as the processor of a computer. It analyzes images and movements and then notifies you of impending danger through its alarm system. It also sends you photographs and videos, which you can access the server.
As if that's not enough, the recorded data is also stored in the memory card, so you can have it offline if the need arises. While some brands of security cameras come with their own digital signal processor, others require you to buy it from third-party vendors at a token and then connect it.
These amazing benefits make internet protocol cameras the best video surveillance tool you can stake your money on.
Check out these other extensive articles…
Conclusion
IP cameras are used for surveillance in residential, business, and public spaces. Even though they use up enormous amounts of bandwidth, they capture and transmit high-quality video resolution over the internet or through local area networks.
Unlike other digital security devices, you can zoom in and out with IP cameras to get a clearer view of events as they unfold.
If you have any questions or comment about IP cameras, please feel free to share it with us.
What is an IP Camera – Related FAQs
What is the Difference between an IP Camera and CCTV?
The difference between an IP camera and a CCTV is that the former makes use of a coaxial and power cable while the latter uses the conventional Cat 5e or Cat 6 cable. While an IP camera can work with a single cable with a PoE switch, a CCTV camera cannot.
An IP camera has a higher resolution than a CCTV camera, which means lesser IP cameras are needed to monitor a specific area. Hence, it is more cost-effective to go for IP cameras than CCTV cameras.
Do IP Cameras Need Wi-Fi?
An IP camera does not need a Wi-Fi connection to function. The camera can be viewed, footage can be recorded in a hard drive and accessed through a monitor and controlled via a mouse connected into an NVR. When an IP camera is set up without the internet, it is no different from a CCTV camera.
It can be seen only on a few private monitors, which is different from a Broadcast Television that can be transmitted to unlimited users.
Is IP Camera Safe?
IP cameras are safe if users enable all the security features. If the default password of an IP camera is not changed to a more secure one, hackers may be able to gain unauthorized access. Note that there are some low-budget IP cameras that lack SSL/TLS encryption, so hackers may be able to mess with the footage to carry out their evil act unnoticed.
Are All IP Cameras Compatible?
Not all IP cameras are compatible with NVRs. This is because each IP camera is equipped with its own camera and user interface. So, users should ensure that the IP cameras and NVR they are opting for are compatible.
An IP camera that the manufacturer specially designs for a particular NVR will be compatible with its software, user interface, and other inbuilt features of the camera itself and not a random IP camera.
Are IP Cameras better than Analogue?
IP cameras are better than analog cameras in terms of video quality, resolution, transmission, and PoE capabilities.
An IP camera offers higher video quality, which makes it suitable for monitoring large and narrow areas. It can also be very useful in face recognition and license plate detection. When it comes to video resolution, IP cameras are about 10 times better. And while IP cameras can be powered over the twisted-pair Ethernet cables, analog cameras cannot.
How Long Do IP Cameras Last?
An IP camera can last for over two NVR cycles. That means if an NVR can last for five years, an IP camera should be able to last for about 10 years. Once that time is approaching, it is advisable to make plans on getting a new IP camera that is compatible with the NVR.
Users cannot determine the life span of an IP camera because natural and man-made activities tend to affect it. The best option is to go for high-end IP cameras because they are built to last longer.